There is no doubt about it; Valentine's Day can absolutely stink if you're single. While millions of people exchange gifts and kisses with their significant other, you are left with flowers sent from your mom. Although it can be difficult, frustrating, or depressing, here are a few tips to make your Valentine's Day better.
Remember that there are millions of people around the world that are single
Although it can seem as though you are the only person on the planet who is alone, there are single people all around you. High school is a time for exploring and discovering who you will become. You have a lot time to fall in love and get into a relationship, so don't worry if your Prince Charming isn't standing right around the next corner.
Bond with your friends and family
Valentine's Day is about love, and not just specifically romantic love. Celebrate the platonic relationships in your life this year! Make plans with your friends or family to have fun and spend time together.
Treat yo self 
You don't need someone else to buy you lavish gifts. Make your Valentine's Day special. Buy yourself some nice chocolate (everything is 50% off the day after Valentine's Day!) or a Heartbaker's pizza from Papa Murphy's. It's not only important to love others, but to love yourself as well.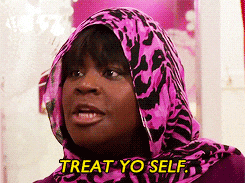 Help others
There are also many great opportunities to help others around Valentine's Day. Volunteering, making your friends Valentine's Day gifts, or even writing a letter to someone can help brighten their day. When you serve, you not only volunteer your time/talent to help others, but you also help yourself.
Avoid social media
Let's face the facts; when you have a cute significant other you are most likely going to post about it on Instagram. Social media can be a battlefield as people compete to see who can give their girlfriend/boyfriend the most elaborate and meaningful gift. You can't feel jealous or upset if you don't see anything to be jealous or upset about.
Do an activity you enjoy/ learn a new skill
Doing an activity you enjoy or learning a new skill not only can be distraction but also can possibly help incite a new passion in your life!
Work out
Working out is proven to help get endorphins running through your body. Not only is it physically healthy, but it can also improve your mental health. Working out can make you feel happier, more confident, and better prepared to face the world. 
Watch rom-coms and eat ice cream
 Why would you not want to be a stereotype when it involves food and Hallmark movies? This is pretty self-explanatory. And who doesn't love cheesy movies? 
Dress up 
Sometimes dressing up can help give you the extra dose of confidence you need to make it through Valentine's Day. When you feel good about what you're wearing, it can completely change your mood. Don't be afraid to enjoy the little things.
Be patient
And lastly, don't give up. Love can be difficult, sad, and awful, but it can also be totally awesome. You got this! Get out into the world and shine! And remember, Valentine's Day does not define your worth!