As everyone knows, it's almost winter. For many, this means being stuck in our homes and rooms sending snapchats, scrolling through our feed on Instagram, binge watching some show on Netflix, or sleeping. Instead of getting stuck in this seasonal hibernation, have you ever considered all the fun and unique activities in Anacortes?  Here are a just a few ideas to keep you entertained this winter:
Escape Anacortes
Have you ever heard of the Anacortes Escape Room? It's an adventure game where players solve a series of puzzles and riddles using clues, hints, and strategies to "escape." There is a variety of different themed rooms players can choose to solve. It is a big challenge but is family friendly and a lot of fun. The escape room costs 25 dollars and has a minimum of four players.
Christmas Tree Lighting Ceremony
If you're someone who loves Christmas and is looking for something fun to do, this next option is for you! Since Christmas is a mere month away, the town of Anacortes is getting into the holiday spirit. One of the ways the town does this is through their annual Christmas Tree Lighting Ceremony.  The event features Santa Claus and performances by students from Anacortes schools. Plus, you get to watch the tree lighting which is gorgeous! It's free, just remember to bring a jacket due to the chilly nighttime weather. The event is on Commercial Avenue and starts at 6pm.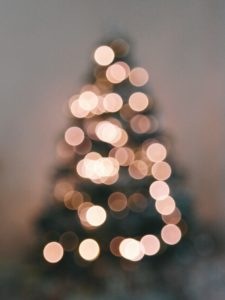 Processed with VSCO with e5 preset
Wonderland at Washington Park
Winter wonderlands are the best! We have our very own here at Washington Park that includes a walk through the park with holiday lights and decorations. If we are lucky, we might even have some snow on the ground this year.  To see all of the beautiful lights, go to Washington Park on December 8th or 9th. The event is free and starts at 5 pm. You'll be in for a very special treat that includes free hot chocolate!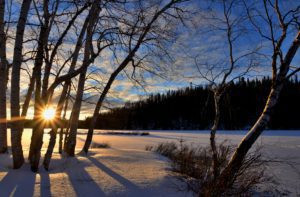 Explore Nature
We live in Anacortes, which is a town surrounded with beautiful nature. Here are some of the places you can go to be out in nature: the forest lands, the variety of marinas, Washington Park, Rosario, and Causland. We also have plenty of parks to enjoy even in the winter time. Take your time to explore your town because it will be worth it!  Remember, most people do not live on an island!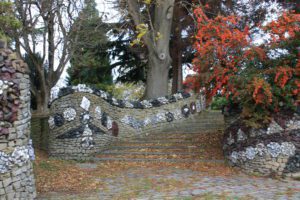 Everyone loves food, especially while on winter break. Here are some restaurants in Anacortes you do not want to miss! There is a variety of restaurants so there are plenty of options!
5. Village Pizza
If you have never been to Village Pizza, you need to go now! I mean, who doesn't love pizza? Village Pizza has almost every pizza you could ever imagine. Prices range from $11 to $30.  Not only does Village Pizza have good food, but it also has a very welcoming and family friendly atmosphere.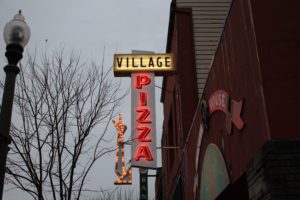 6. Happy Wok Teriyaki
Happy Wok Teriyaki has wonderful Asian food and sushi. The menu is very diverse, so everyone can order what they like!  Prices are usually under $10 so this restaurant is a great option if you are looking for a more inexpensive meal out of the house. Another nice place about eating here is that you can sit down and eat or take it to go.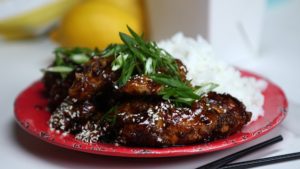 7. Island Cafe
Island Cafe has something for everyone and is very popular amongst people here in Anacortes.  Their menu has endless amounts of different food. They even have pancakes! The cafe has a welcoming atmosphere and is a relaxing place to eat.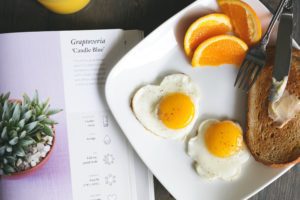 8. Bob's Chowder Bar
If you like seafood, then this place is for you! They have an amazing variety of food, from clam chowder bread bowls to coconut pound cake. Prices range from $11 to $30 depending on what you order. This is great place to sit down, eat seafood, and laugh with friends and family.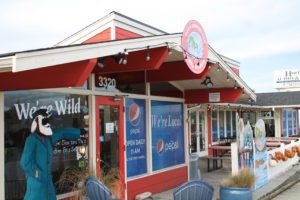 All of these places and events will get you out of the house and into the community. You might even learn something new about Anacortes or yourself that you never knew before! Have fun exploring Anacortes during the winter season!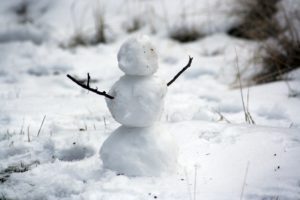 [contact-form][contact-field label="Name" type="name" required="true" /][contact-field label="Email" type="email" required="true" /][contact-field label="Website" type="url" /][contact-field label="Message" type="textarea" /][/contact-form]