We're almost there guys.
It's almost April.
4th quarter is right around the corner.
You can do it.
Summer is still so impossibly far away though.
What are we going to do?
Well, here I am. I am your ray of sunshine to remind you that we are less than one week away from Spring Break. We're so close to those 9 days of pure bliss.
Some of you may be leaving Anacortes for a warm and sunny destination. But for those of you who are staying in Anacortes, you may be at a loss as to what you're going to do for 9 days. Well consider yourself lucky because that is what I am here to educate you on. Believe it or not, there are plenty of local AND affordable activities to do in or close to Anacortes. Here are 9 ideas for what you should do this spring break.
Go on a hike! It's spring break for goodness sake. Even though we live in the Pacific Northwest and the weather isn't

ideal

, put on a jacket and go on a hike. Whether it be at Deception Pass, Mt. Erie, or around one of the countless lakes here on our little island, lace up your tennis shoes and go enjoy the trees! If you are looking for a change of scenery, load up a car with a few friends and head into the North Cascades to explore their countless amount of trails there. And, if you are a more experienced hiker, I recommend taking the drive about 40 minutes north on Chuckanut Drive to conquer the Oyster Dome.  It'll take a while to reach the view but once you do, it is completely worth it.
Check out this website to pick a hike: https://www.wta.org/go-outside/map
2. Go check out the tulips!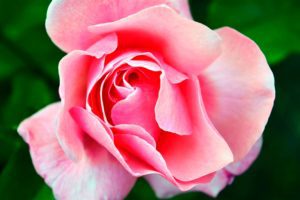 Our county is known for the annual tulip festival and, believe it or not, people travel from far and wide just to see our tulip fields. Even though it may seem annoying to us locals because we're so used to it, the tulips can be a fun outing over spring break. Go with your friends or family, bring a camera and take some photos. It may not seem super exciting but you can make the tulip fields fun in your own ways.
3. After you go and take some cute insta-worthy pics with the flowers, you can head to Snowgoose to get some ice cream! The ice cream is amazing and the location is super close to home so why not go grab ice cream with friends over break? And of course, you can get your friends to take a super basic picture of you in front of the snow goose sign, but it wouldn't be spring break without that!
Snow Goose Produce: 15170 Fir Island Road Mount Vernon, WA 98273
4. Try hammocking! There are plenty of locations all over the island to string up a hammock and sunbathe. Hammocks are a great way to relax, destress and enjoy being outside. You can go alone or with friends, bring your dog, bring a book, or just some food. Even when it's not sunny, just bring yourself a blanket and chill with the trees for an hour or more.
Don't have a hammoc
k? Check out some of these affordable options on amazon:
https://www.amazon.com/FARLAND-Outdoor-Camping-Hammock-Lightweight/dp/B06XX6FN62/ref=sr_1_1_sspa?ie=UTF8&qid=1522166853&sr=8-1-spons&keywords=hammock&psc=1
https://www.amazon.com/FARLAND-Outdoor-Camping-Hammock-Lightweight/dp/B06XX6FN62/ref=sr_1_1_sspa?ie=UTF8&qid=1522166853&sr=8-1-spons&keywords=hammock&psc=1
https://www.amazon.com/Winner-Outfitters-Single-Camping-Hammock/dp/B06VWT3231/ref=sr_1_2_sspa?ie=UTF8&qid=1522166853&sr=8-2-spons&keywords=hammock&psc=1
 The weather is supposed to be pretty decent (for the pacific northwest in April) over break and one awesome way to appreciate the sunshine is to go on a picnic! Load up a backpack or cooler with food, maybe some iced coffee or tea, and grab a big blanket. This is a really fun idea for a group of friends or a cute date idea. You could add the picnic to a hike and at the end, with the view, you can set up your picnic and eat and hang out for a while. Some great local places to go have a picnic include Bowman Bay, North Beach, Washington Park, and Tugboat Beach. This is a simple yet really fun activity to enjoy the sunny weather this break.
Now, I do realize that we live in Washington and that Spring Break doesn't always involve record breaking heat. So, there's bound to be a little rain over break. A perfect way to spend one of these rainy days is to go out to coffee with your friends or even your mom, dad or sibling. There are plenty of great coffee shops in Anacortes to stop and hang out for a while. Pelican Bay Books and Coffeehouse is one of my personal favorites. The atmosphere is peaceful and cozy and the coffee is really great and the cookies are even better. When you finish drinking coffee, you can go pick out a book and read for a while as well. What better way is there to spend a rainy day? ACME coffee bar is another great option with great coffee as well as a warm and artsy atmosphere. Slow Loris products are sold there as well, so maybe grab a shirt (or two). They even sell stickers.
Check out this article to read on more coffee shops in Anacortes: https://anacortes.org/nine-coffee-houses-dont-want-miss-anacortes/
Another rainy day activity is to simply stay at home and binge watch some TV. Yeah, I know, this doesn't seem like the greatest way to spend time but sometimes people don't really like going outside in the rain. Pick a show you have been thinking about watching for months now and get started! Whether you're going to

finally

watch Riverdale or Stranger Things or you are going to re-watch Friends for the 18th time or you are going to watch Making a Murderer, a stay-at-home-and-be-cozy-Netflix-day is a priority.
Check out this list to get some recommendations for your next binge-watch: https://uproxx.com/tv/best-shows-on-netflix-good-tv-series-ranked-right-now/
Something that sets out town apart from the rest of the world is that we are located in the San Juan Islands, which is actually pretty dang cool guys. Over break, you should go and explore one or possibly more of the other islands here in the San Juans. Hop on a ferry to Guemes, Friday Harbor, Orcas, Lopez or Shaw to go explore another one of the Isla

nds for a day. You can walk on for less than $15 and if you bring your bike it's $2 extra. Once you get to your destination, the options are endless. Do some research beforehand or while yo

u're on the ferry on some fun activities to do when you arrive. Other ways to explore the San Juans this break is to go whale watching, kayaking, paddle boarding or fishing.
Check out the ferries: http://www.wsdot.com/ferries/schedule/ScheduleDetailByRoute.aspx?schedrouteid=1697
If you are looking to get out of town for a day, Seattle and Bellingham have

plenty

of options as to activities to do for the day. In Seattle, you can be a tourist for the day and go check out all the attractions such as the space needle, the great wheel, Pike Place Market and the original Starbucks. If you don't feel like exploring the big

city, another option is to head north to Bellingham! There are so many things to see and explore in Bellingham so your options are pretty much endless. There are plenty of places to eat, get coffee and shop so head up to Bellingham and make a day of it.
Calendar of events in Seattle:  https://www.thestranger.com/things-to-do/2017/12/22/25642472/your-complete-guide-to-seattle-events-in-2018
And in Bellingham: https://www.bellingham.org/event-calendar/
No matter what you do this spring break, just make sure you enjoy your time off! These 9 days off are well deserved so make sure you do activities you enjoy with people you enjoy.