Six of Crows and Crooked Kingdom by Leigh Bardugo
Written by Abby Davis and Anna Prewitt 
"A Convict with a thirst for revenge. A sharpshooter who can't walk away from a wager. A runaway with a privileged past. A spy known as the Wraith. A Heartrender using her magic to survive the slums. A thief with a gift for unlikely escapes."
The Six of Crows duology, narrated by colorful characters and written by Leigh Bardugo, is set in a fantasy Grisha universe that parallels our own: full of magic, greed, and ingenuity. Its combination of an unpredictable plot and equally unpredictable characters, makes your heart race. It's almost as if Kaz Brekker, criminal mastermind, has chained the books to your hands and swallowed the key–this series is impossible to put down.
Both Six of Crows and Crooked Kingdom are told alternately from the perspectives of six different characters. Six of Crows follows these six criminals on their journey to rob the Ice Court. Kaz, the leader of the Dregs gang in the city of Ketterdam, assembles a motley team of thugs and thieves. Their goal is to kidnap a scientist from an impregnable fortress– and to collect their reward. To pull off this seemingly impossible heist, the crew encounters no shortage of adventure, escapades, conflicting motives, and obstacles that highlight their tenacity as well as test their character. 
Crooked Kingdom begins just days after the cliffhanger conclusion of Six of Crows and develops other character arcs as well as continuing to follow the gang of flawed criminals we've come to love. The novel focuses around a rescue mission and the plotted downfall of a familiar enemy. 
The two books prove time and time again that Leigh Bardugo is a master at world building. With an interconnecting plot and multiple perspectives, it is truly remarkable the cohesive and almost tangible world Bardugo is able to create. The characters have intricate backstories which are uncovered as the story develops. They may be a bit rough around the edges, but by the end of the book, you'll be wholly invested in their lives; plotting with Kaz, rooting for all of Inej's hopes and dreams to come true, and laughing along with Nina and Jesper's jokes. Despite all of their glaring flaws, the six remain eminently relatable and extremely likable. Even though the characters are thieves, killers, spies, and convicts, they capture your heart and never let it go. Mrs. John, the Anacortes High School Librarian and fan of fictional heists, "absolutely loved the characters" and said, "they are all flawed and wonderful."
If lovable criminal anti-heroes and fantastically improbable heists are up your alley, then the dark, twisting, and unpredictable path this story takes is one you'll want to travel.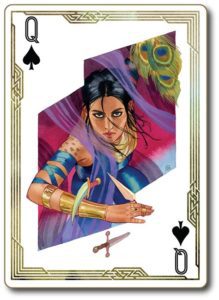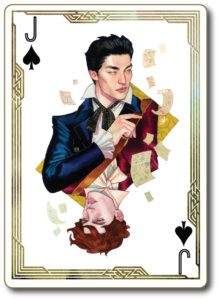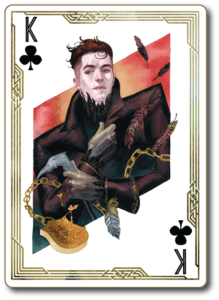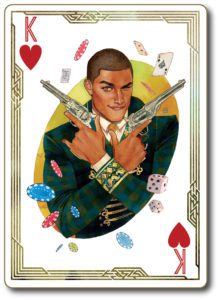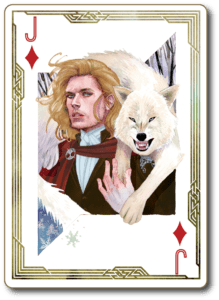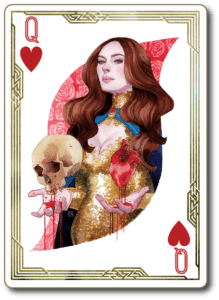 Photos: https://www.celineonline.fr/six-of-crows-leigh-bardugo/