This year, the class of 2018 will be walking across a stage in front of the stadium. They'll be dressed in the same school colors they wore all throughout high school. They'll walk across that stage, shake some hands, grab their diplomas, and officially be Anacortes High School graduates.  Among the class of 2018 will be Evan Rodriguez.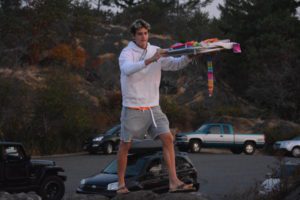 "I'm ready for it," Evan Rodriguez replied, when asked about how he felt about finishing his high school education. Rodriguez has attended all four years at Anacortes High School. When asked about his hardest year, he explained that none of them were really more difficult than the other, but his sophomore year was the best. He liked the seniors and the environment that came with his sophomore year.
Rodriguez played basketball for four years, baseball for two years, and mountain biking for one year. Although he has stuck with basketball for all four years, he doesn't plan on playing it in college, but he wants to keep it more as a hobby. When I asked about what experience or environment Rodriguez felt when it came to Anacortes High School, he explained it was a good experience and he felt that AHS had a close community feel to it.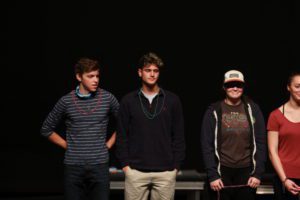 While in high school, Rodriguez took Calculus and AP Chemistry. "I enjoyed them," Rodriguez said. He was recognized not only for his sports but also for his academics and his leadership skills, which he exemplified in link crew. Rodriguez plans on going to WSU to further his education.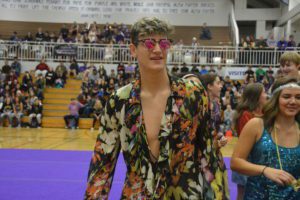 His piece of advice for future grades: Stay on top of deadlines, enjoy high school, and don't be afraid to try new things. As Rodriguez and the rest of the class of 2018 get ready to cross the stage and switch their tassels to the other side, we wish them all the best of luck and to enjoy moving on from high school to all the different directions that they'll be moving on toward.