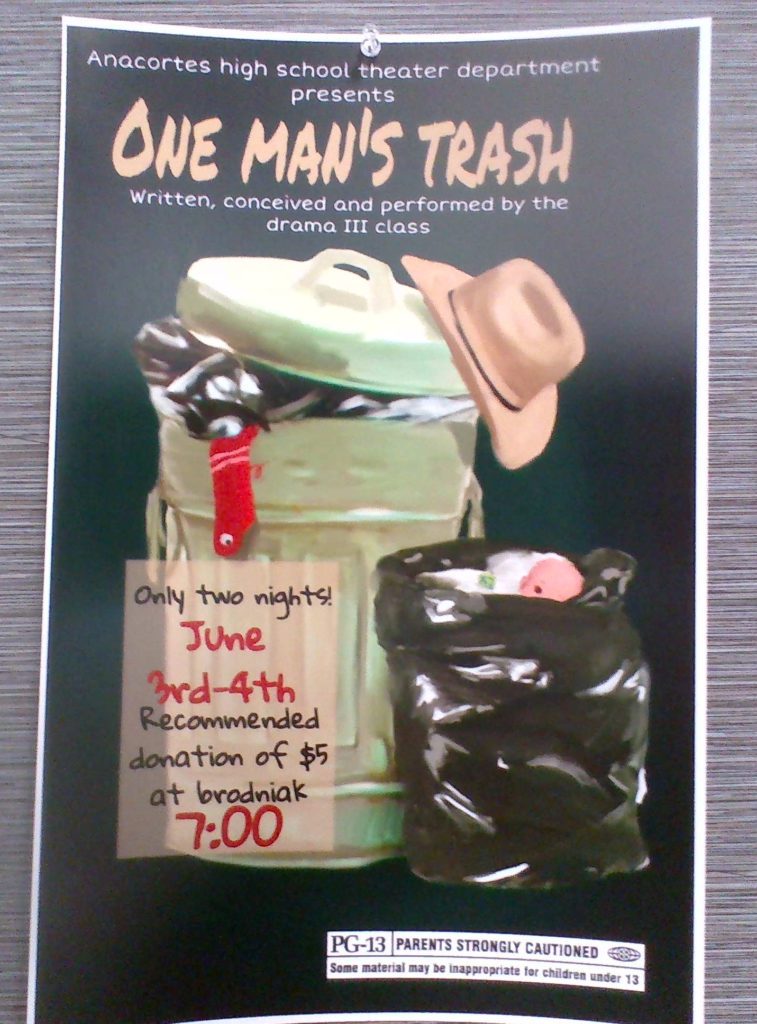 "One Man's Trash" is a Drama III production held this year at Anacortes High School. This play has to do with one common theme: something of a plot being connected to a thrift, antique, and used bookstores.
These stores can be made up and not real places too. The skits do vary with all wide ranges of characters and plots. The show will have performances very soon on June 3rd and 4th in the Brodniak Theater.
Both performances start at 7:00 pm and audience members will be asked for a $5.00 dollar donation at the door, and I hope some of you people reading this will come and really see the value of this show.